The RFS Group of Companies is spread throughout the Caribbean islands with offices in Trinidad, Barbados, St. Lucia and Grenada, with an involvement in projects and project management in many of the other islands.
The Group offers a wide range of quality Fire Protection Equipment including Fire Suppression and Sprinkler Systems; and Electronic Security Systems including CCTV, Access Control, Intrusion and Fire Alarm Systems.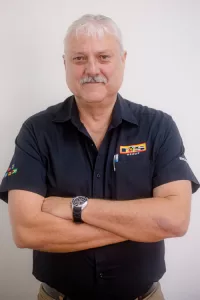 Richard Grainger
Executive Chairman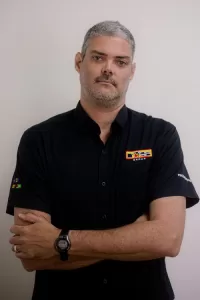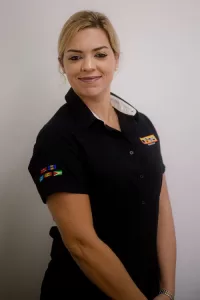 Kristina Grainger
Director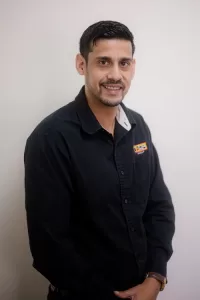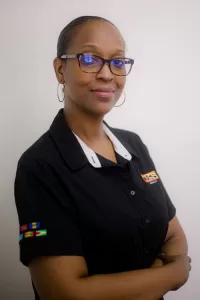 Leslieann Seaton
Accountant
To Provide Fire, Safety and Security Products of the highest quality, supported by exceptional customer service at competitive prices, to the industrial, commercial and residential markets locally, regionally and extra-regionally.
THE BEGINNING 
The RFS Group was born out of Safety Supply (Trinidad) Ltd a company established in August 1962, in Trinidad and Tobago. Safety Supply started as a division of Imperial Optical of Canada selling safety equipment including Safety Hats, Fire Extinguishers, Eye and Face Protection Equipment. In October 1972, the Company was bought over and locally incorporated by nationals of Trinidad and Tobago in an effort to meet its planned expansion throughout the Caribbean and extra-regional markets.
REGIONAL EXPANSION
In keeping with the company's expansion strategy, in 2001 Regional Fire & Security was first established in Barbados, as the regional arm of Safety Supply with particular focus in both the commercial and residential markets. There was immediate success and in 2005, Regional Fire & Security was also established in Trinidad to focus on these areas as Safety Supply continued to operate within the Oil & Gas and Marine sectors.
In 2008 Regional Fire & Security opened its doors on the island of St Lucia and recently established in Grenada in 2016 as part of its on-going mission to provide fire, safety and security products to markets throughout the region. Through our wider Caribbean reach RFS continues to undertake projects in other Caribbean islands.
AMALGAMATION AND REORGANIZATION OF OPERATIONS
In 2011 Safety Supply (Trinidad) Limited and Regional Fire & Security Limited amalgamated operations in Trinidad under the RFS brand. Following this all subsidiary companies were reorganized under RFS Group Limited – the parent company to better manage the Group's operations.
Click country to see more…
TRINIDAD
PETROTRIN– Carbon Dioxide & Inergen Fire Suppression Systems
YARA LTD– Inergen Fire Suppression and Fire Alarm System
PCS NITROGEN– Inergen Gas and Detection System
T&T METHANOL– Inergen Fire Suppression System
BPTT (CONTROL ROOM)– Inergen Fire Suppression System
ALNG– Inergen Fire Suppression System
POWERGEN– Inergen Fire Suppression System
CENTRAL BANK– Inergen Fire Suppression System, Fire Alarm and Evacuation System
PHEONIX PARK– Inergen Fire Suppression System
NEAL & MASSY MOTORS– CCTV System
CINEMA 8 TRINICITY MALL– CCTV System
TOYOTA– CCTV/Access Control/Fire Alarm Systems
PRIME MINISTER'S OFFICE– Fire Sprinkler System
FAMILY COURT– Inergen Fire Suppression System
CARIBBEAN COURT OF JUSTICE– Inergen Fire Suppression Systems
HALL OF JUSTICE– Inergen Fire Suppression System
ONE WOODBROOK PLACE– Fire Sprinkler System & Fire Suppression
UNICELL PAPER MILLS CARIBBEAN– Fire Sprinkler System
GUARDIAN LIFE INSURANCE– Access Control & CCTV Integration
FUJITSU– Access Control & Intrusion Alarm
CENTRAL BANK– Fire Alarm and Suppression Systems
QPP/ALBION PLAZA– Fire Alarm System
TRINIDAD & TOBAGO AIR GUARD– Fire Alarm System
VICTORIA KEYS– Fire Sprinkler System
BARBADOS
HILTON -Fire Alarm – Edwards Sapphire, Inergen, extinguishers, R-102, Sprinkler – Ansul
COURTYARD MARRIOTT – Sprinkler – Fire Alarm – Edwards
PIRANHA KITCHEN – Suppression, extinguishers –  Ansul
HER MAJESTY'S PRISON DODDS – Deluge Fire Alarm – Edwards R-102, Extinguishers – Ansul
SANDY LANE HOTEL – Sprinkler Fire Alarm – Edwards R-102, extinguishers, Sapphire – Ansul
CENTRAL BANK OF BARBADOS – Fire Alarm – Edwards ,Sapphire, Inergen Extinguishers – Ansul
CIBC FIRST CARIBBEAN – Fire Alarm – Edwards, CCTV – Samsung, Access Control – PCSC, Inergen, extinguishers, – Ansul, Security – Napco
DIGICEL – Sapphire, Inergen, extinguishers – Ansul
CRANE RESORT – Fire Alarm, – Edwards, R-102, extinguishers – Ansul
CHEFETTE RESTAURANTS – R-102, extinguishers – Ansul
BANKS HOLDINGS – CCTV – Samsung, Access – PCSC, Fire Alarm – Edwards, Extinguishers – Ansul
FLOW – Sapphire, Fire Extinguishers, Fire alarm, CCTV, Access, extinguishers
SANDALS – Fire Alarm, Fire extinguishers, R-102, Barriers
CENTRAL BANK – Fire Alarm System
BARBADOS HILTON – Fire Alarm System, Fire Extinguishers & Fire Suppression
CRANE HOTEL – Fire Alarm System, Kitchen Suppression & Fire Extinguishers
LUCKY HORSESHOE – CCTV System & Kitchen Suppression System
ERNST & YOUNG – Access Control/Fire Alarm/Sprinkler Systems
SUPER CENTER WARRENS – SHOPPING COMPLEX – Fire Alarm System
FIRST CARIBBEAN INTERNATIONAL BANK – CCTV Systems, Fire Alarm, Access Control & Fire Suppression
BARBADOS PRISON (DODDS) – Fire Sprinkler/Alarm
BARBADOS LIGHT & POWER – Fire Alarm, Deluge Foam Systems, Fire Suppression & Fire Extinguishers
ST. LUCIA
ALMOND BEACH HOTEL – Fire Alarm System
BAYWALK MALL RODNEY BAY – Fire Alarm System
KARIB CABLE– Fire Suppression System
DIGICEL – Fire Suppression System
ST KITTS
ROSS UNIVERSITY – Fire Sprinkler System
ST. VINCENT
HARLEQUIN RESORTS (BUCCAMENT BAY) – Fire Alarm, Fire Suppression & Kitchen Suppression
ANTIGUA
ROYAL ANTIGUAN – Fire Alarm System
CARLYSLE BAY RESORT – Fire Alarm System
ANGUILLA
VICEROY HOTEL – Fire Sprinkler System, Fire Suppression Systems & Kitchen Suppression Systems
ANGUILLA ELECTRICITY COMPANY – Fire Sprinkler System, Fire Alarm and Fire Suppression