AUTOMATION & LIFE SAFETY SOLUTIONS
ANSUL® is a global premium brand of Tyco Fire Protection Products. ANSUL special hazard fire protection products are designed and manufactured to strict standards and tested under the scrutiny of national and international independent testing laboratories and approval agencies.
In a world where technology is everything, we have put people back at the core of things. It is our way of caring for everything that is important, and our skills lie in finding innovative solutions before the need arises. We have respect for people, their dreams, ideas and projects.
Edwards' solutions are modular, scalable, and meet the needs of applications ranging from fire detection to industrial signaling and mass notification – all technologically advanced innovations that deliver value and reliability for the entire service life of the product.
Kidde brand intelligent life safety systems offer the power of highend intelligent processing in configurations that deliver uncomplicated solutions for small to mid-sized applications.
We design and install HVAC control system products and building automation systems that control and monitor a building's mechanical and electrical equipment such as ventilation, lighting, power systems, fire systems, and security systems.
Simplex is one of the most trusted brands in the fire protection industry and customers around the world rely on Simplex systems to help keep their people and their property safe every day.
The SmartPlug is a revolutionary shore power system designed to replace the outdated and problematic twist-type design in use today. It's intuitive to use and provides greater protection against loose connections and corrosion.
Since their launch in 1995, Dolphin Battery Chargers have consistently proven themselves market leaders. MDP is based in Annecy in eastern France; part of the production process is subcontracted to cost efficient countries thus ensuring that Dolphin Battery Chargers will remain price competitive as well as technologically advanced in the years to come.
SEAFLO was established in 2012. SEAFLO has specialized in the Research, Design, Manufacturing, SupplyChain Integration and Marketing of micro pumps, blowers, pressure system , fluidic devices, sprayers, blow-mould kayaks and accessories, which are used in Marine, RV, Industrial, Agricultural & Water Sports parts.
Simple, effective, and affordable ceramic sealer. Wash, spray the sealer, and rinse it off. That's it! Waxed look for weeks!! And it only takes minutes to do.
Blue Water's focus is on one goal. Creating high-caliber marine coatings that don't cost boat owners a fortune to use. It's a simple philosophy, but to us, it's the guiding principle behind every product in the Blue Water line up.
DMP designs, engineers and manufactures control panels for every commercial and residential security need.
Whether you're planning to get away for a few hours or a few days, a reliable cooler is a must. We're sure you will find what you need here.
Hanwha Techwin offers a comprehensive line of security and video surveillance solutions which include IP cameras that support up to 8K resolution, a video management system, video and audio analytics, multi-sensor technologies and device integration with a host of 3rd party application providers.
Haws is an industry-leading manufacturer of eyewash stations and safety showers.
Interspiro develops premium respiratory protection and equipment for diving, firefighting, emergency escape, and rescue operations.
Kohler Marine Generators provide the backup, prime and continuous power solutions you need, available in diesel, gas and LP configurations.
Since 1969, NAPCO has enjoyed a heritage and proven record in the professional security community for reliably delivering both advanced technology and high-quality security solutions.
PCSC is a designer and manufacturer of access control products, mobile, cloud, and high security solutions.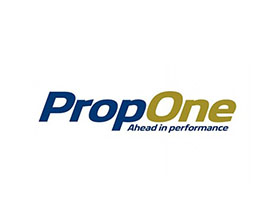 PropOne is a non-toxic foul-release coating that prevents sea life from adhering to propellers and underwater running gear.
PREMIUM QUALITY MARINE GRADE DOUBLE-BRAIDED NYLON: Enhanced with our proprietary ExoTough technology, South Bend Rope manufactures the most durable, rugged, and reliable dock line on the market.
We provide the industrial world with the most powerful lubricants and fuel additives that not only extend the life of equipment but also reduce greenhouse gas emissions, fuel consumption, maintenance, and replacement parts costs.
For more than 140 years SPP Pumps has been a leading manufacturer of centrifugal pumps and associated systems.
One Group, One Solution
The RFS Group of Companies is spread throughout the Caribbean islands with offices in Trinidad, Barbados, St. Lucia, and Grenada, with involvement in projects and project management in many of the other islands.
As the leading supplier of quality Fire Protection Equipment including Fire Suppression and Sprinkler Systems; Electronic Security Systems including CCTV, Access Control, Intrusion, and Fire Alarm Systems and now Marine Equipment in the Caribbean for more than 60 years. The RFS Group is committed to innovating for the future in Fire and Safety, leading with service, and accountability, and cultivating a culture based on the company's core values of safety, striving for excellence, integrity, and commitment.
The RFS Group is happy to announce the partnership with the Interspiro Brand, Interspiro develops premium respiratory protection and equipment for diving, firefighting, emergency escape and rescue operations.
A Smoke Alarm is critical for the early detection of a fire in your home and could mean the difference between life and death. Fires can occur in a variety of ways and in any room of your home.
Napco Security Technologies (NASDAQ: NSSC) is a leading manufacturer of a wide array of security products, developing advanced technologies for intrusion, fire, video, wireless, access control and door locking systems.